New Ex9C F-Type Electronic Coil AC/DC Contactors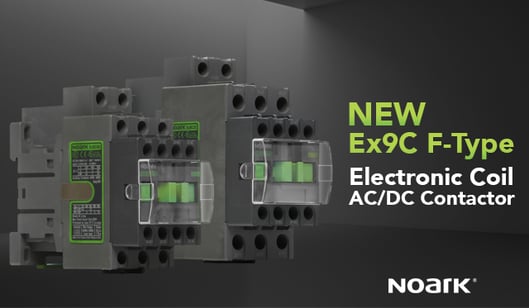 Introducing NOARK's new Electronic Coil AC/DC Contactor
The new Ex9C F-type IEC contactors from NOARK Electric provide increased protection and stable performance on any AC or DC system. Featuring an electronic coil, the Ex9C F-Type contactor compensates for changes in voltage fluctuations which eliminates noisy, contact damaging chatter conditions. With a more efficient design, this contactor offers valuable integral surge protection and less energy is required to operate the coil which translates to lower operational costs.The Ex9C F-Type Contactor is certified under IEC/EN 60947-1 and UL 60947-4-1 standards.
Four frame sizes with rated current up to 100 A

Coil control voltage 24~60Vac/dc, 48~130 Vac/dc and 100~250 Vac/dc

Integral surge suppressor – no need for separate component

Reduced energy consumption

Electronically controlled coil eliminates chatter – reduced wear and tear
NOARK Electric is a world-class manufacturer and supplier of low voltage controls and distribution products with a focus on HVAC/R.
When you partner with NOARK Electric, you get:
24/7 customer support

U.S. based applications engineering team

U.L. certified products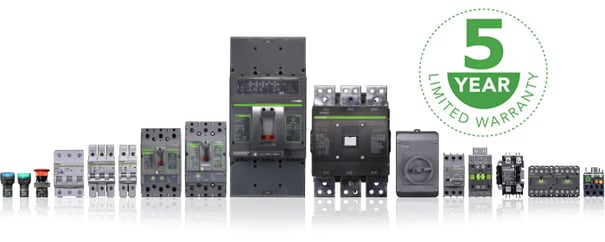 Find out how NOARK Electric can provide increased performance and profitability. Just fill out the form and we will be in contact you!